Welcome To Garrison Capital, LLC
A Family Firm Founded in 2006
Garrison Capital, LLC is a family owned and operated private firm with interests in healthcare, bio-technology, hospitality, real estate and retail.  In addition to providing capital to early stage growth companies, Garrison Capital also offers services such as business management, operations consulting and strategic alliances.  The firm primarily invests in early stage companies with the potential to scale with the right financial and intellectual capital.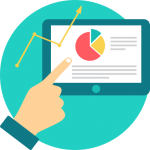 Philosophy
---
Garrison Capital believes in partnering with visionary entrepreneurs who share our passion for creating long term value and hold the highest ethical standards. The company prefers opportunities that allow us to offer not only financial support but business expertise and capability. We believe that by taking larger positions and integrating with management we can add more overall value and create true partnerships. As a family owned firm we can take the long view and ensure that the companies we affiliate with are built to last.
Focus
---
With a team that includes a physician with extensive business and administrative experience we have a special interest in medical services, bio-technology and telemedicine. Other areas of focus include building multi-site organizations as well as operational intensive environments. Our principals have experience across a wide range of industries. We have built multiple organizations from scratch and understand the inherent challenges and rewards of start-ups.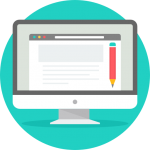 Affiliates
---
The company maintains a large network of business partners and service providers who can engage on opportunities both large and small. We can provide industry leading affiliations in the areas of online marketing, finance and accounting, corporate infrastructure, reverse mergers and operations. These long term relationships enable us to provide referrals even if not participating in a particular opportunity.